Tiger Moth Flight Experience - "Chocks Away"!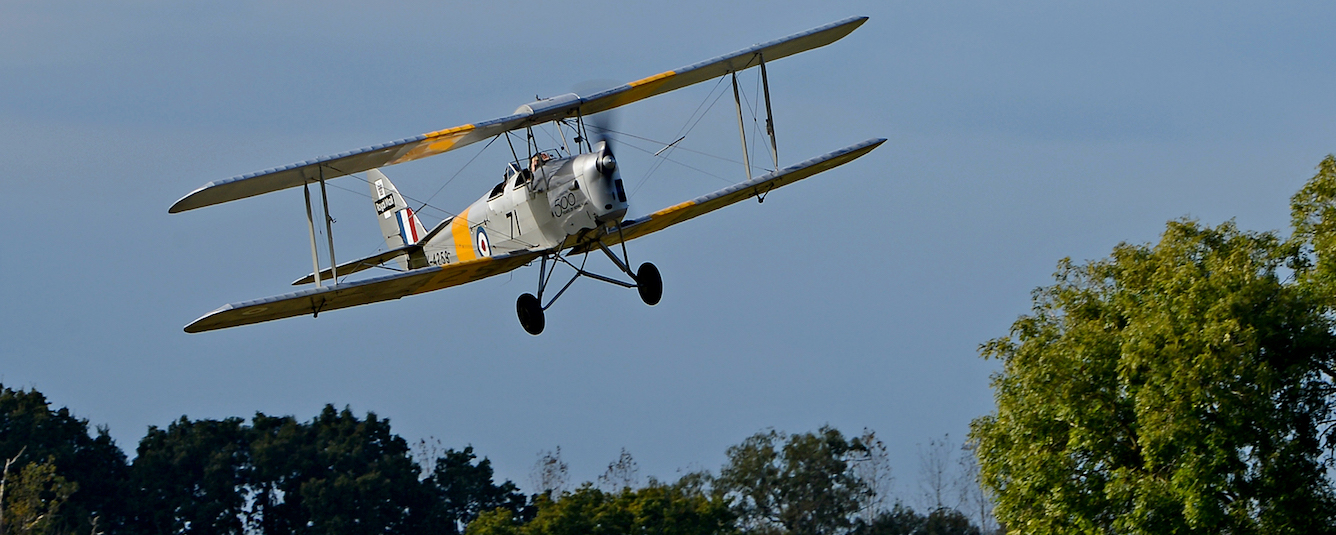 A flight in a vintage Tiger Moth, open cockpit, bi-plane. This is a fantastic gift, a Biggles experience and every boy's (or girl's) dream come true. The de Havilland Tiger Moth is the most famous English bi-plane, evoking sights and sounds of a golden era of aviation when flying was about adventure, freedom and style. Imagine the wind in your hair, the smell of warm oil and the thrill of an open cockpit whilst absorbing the awe-inspiring views of the English countryside below.
Dressed in a flying suit, helmet and goggles, you will share a moment of pure nostalgia and aviation history by flying in one of our genuine two-seater Tiger Moth bi-planes. Following in the footsteps of RAF pilots who used these aircraft to train during the Second World War before flying to victory in fighters such as Spitfires and Hurricanes, you will feel how they felt and see what they saw.
For more information call us on 01622 891 539 or buy a voucher below.